Goals
Synthesize the director's content into a short experience (less than 5 minutes) demonstrating key issues pertaining to family farming. The interactive is a parallel experience to the documentary.
Developing a playful environment that is reminiscent of board games including amusing illustrations and a rurally-inspired colour scheme.
Development
I came into this project after the preliminary designs had been laid out. Respecting the design guidelines, I helped build an interface, visualizations for the game data and participated in the creation of design assets (illustrated content such as animals, plants, farm equipments and series of playing cards).
Challenges
As my colleagues, fellow Art Director and Developer, and I were building the game play, we realized that the goal for the player wasn't obscure. Ultimately, it was to run a successful farm, but the true goal was to understand the difficulties associated with farm living. We decided to limit the experience to 13 actions. The player could try to play the game multiple times and still live different realities that family farmers are facing today.
What followed was the challenge of creating a proper randomized experience initiated by the spin wheel. Let's say a little trickery and random number generator coding fairy dust.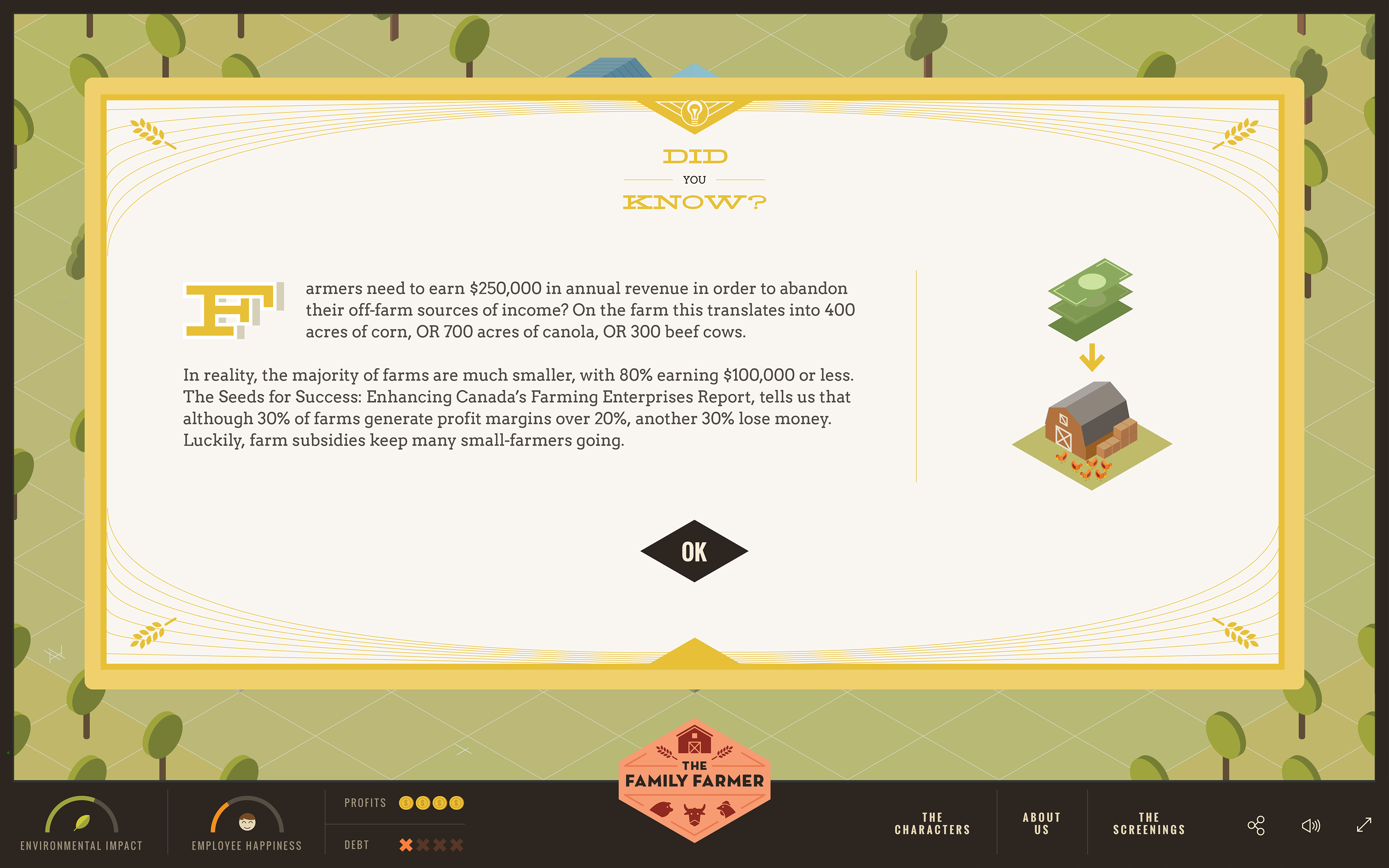 The Family Farmer was launched alongside the documentary and helped promote it's screening in theatres.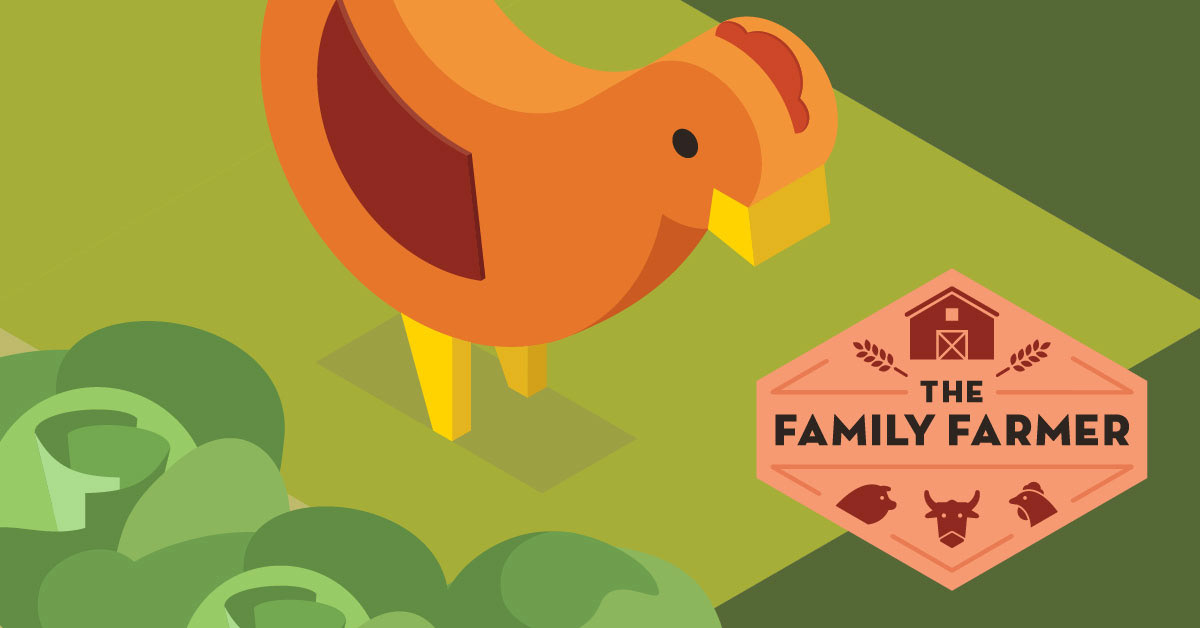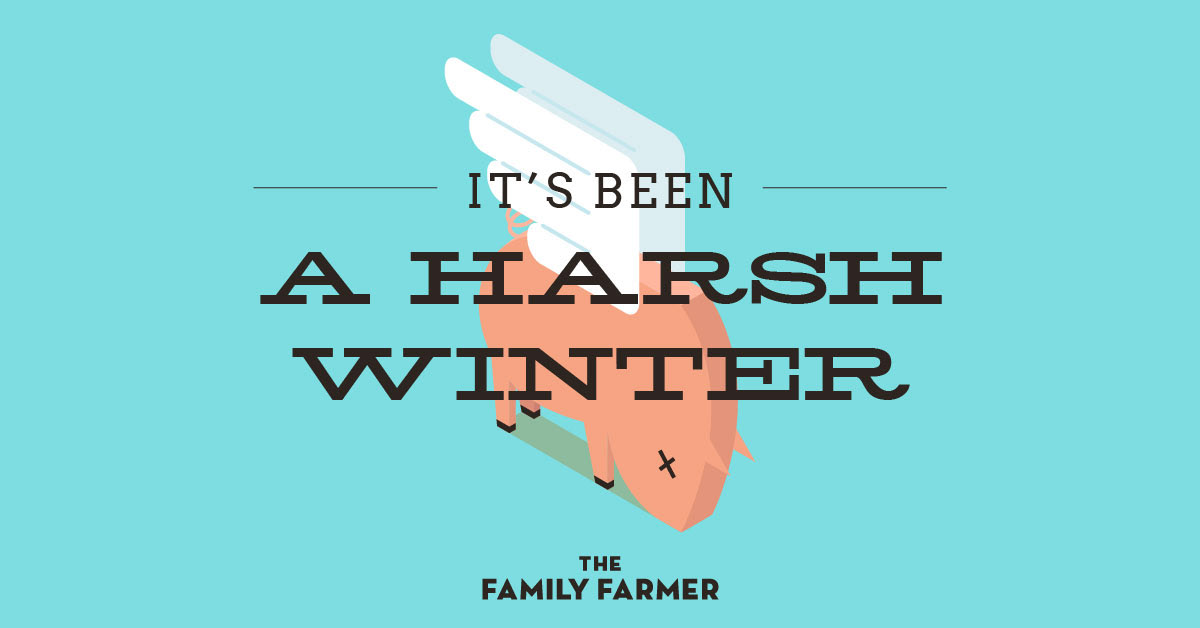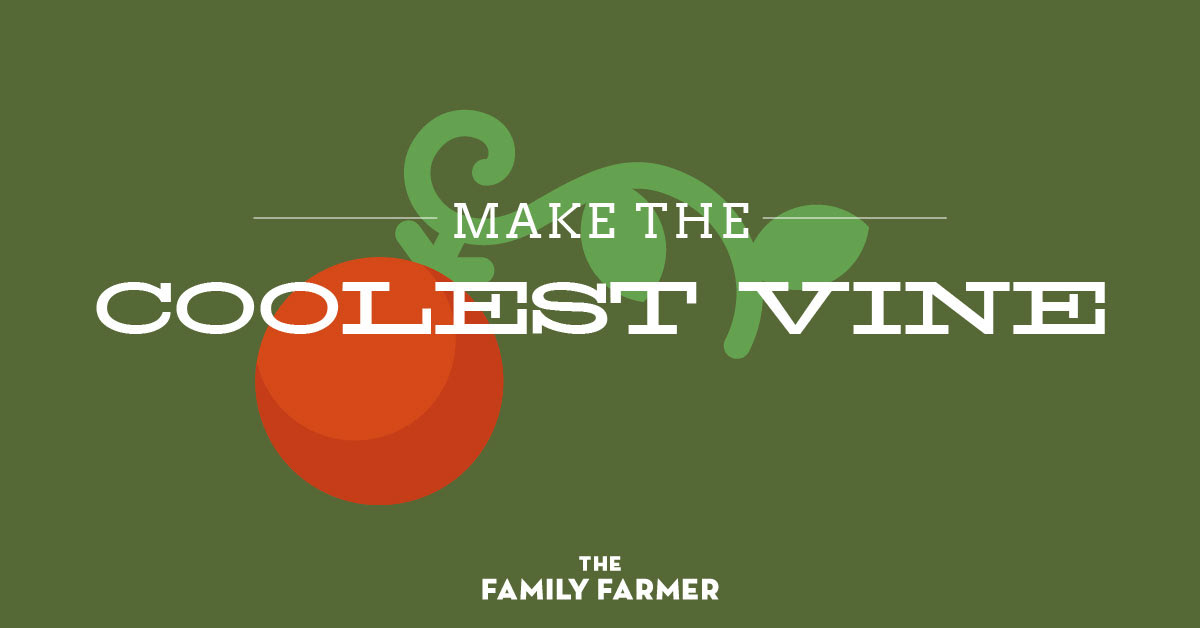 FWA SITE OF THE DAY
FWA/ADOBE CUTTING EDGE AWARD
APPLIED ARTS INTERACTIVE
WEBBY HONOREE
CSS AWARDS SITE OF THE DAY

CONCEPT, DESIGN & DEVELOPMENT BY
Dpt.
PRODUCED BY
Rotating Planet Productions
MUSIC & SOUND DESIGN BY
David Drury