Celebrating two Emirati traditions
Central to the exhibition were two Emirati traditions: oral storytelling and Al Sadu. The Sadu is an ancient Bedouin weaving tradition, now protected by UNESCO and valued for its important role in bringing members of the community together.

In respect of this tradition, I was tasked, while at FFunction, to develop a touchscreen UI, a projection, and a set of icons that would represent Abu Dhabi.

Using touch screens, visitors were invited to select an icon and weave their own narratives into the Qasr al Hosn story. A professional weaver working on-site with a digital weaving machine then incorporated that icon into an ongoing Sadu tapestry.
Limitations
We needed to build a series of icons that could be easily understood by the software run by the weaving machine. I developed a low resolution grid system that produced true to design outputs.
By the end of the festival, the result was a single collective artefact celebrating the cultural identity of Abu Dhabi. Although it lasted just ten days, the exhibition was considered such a success that it remained open for another four months.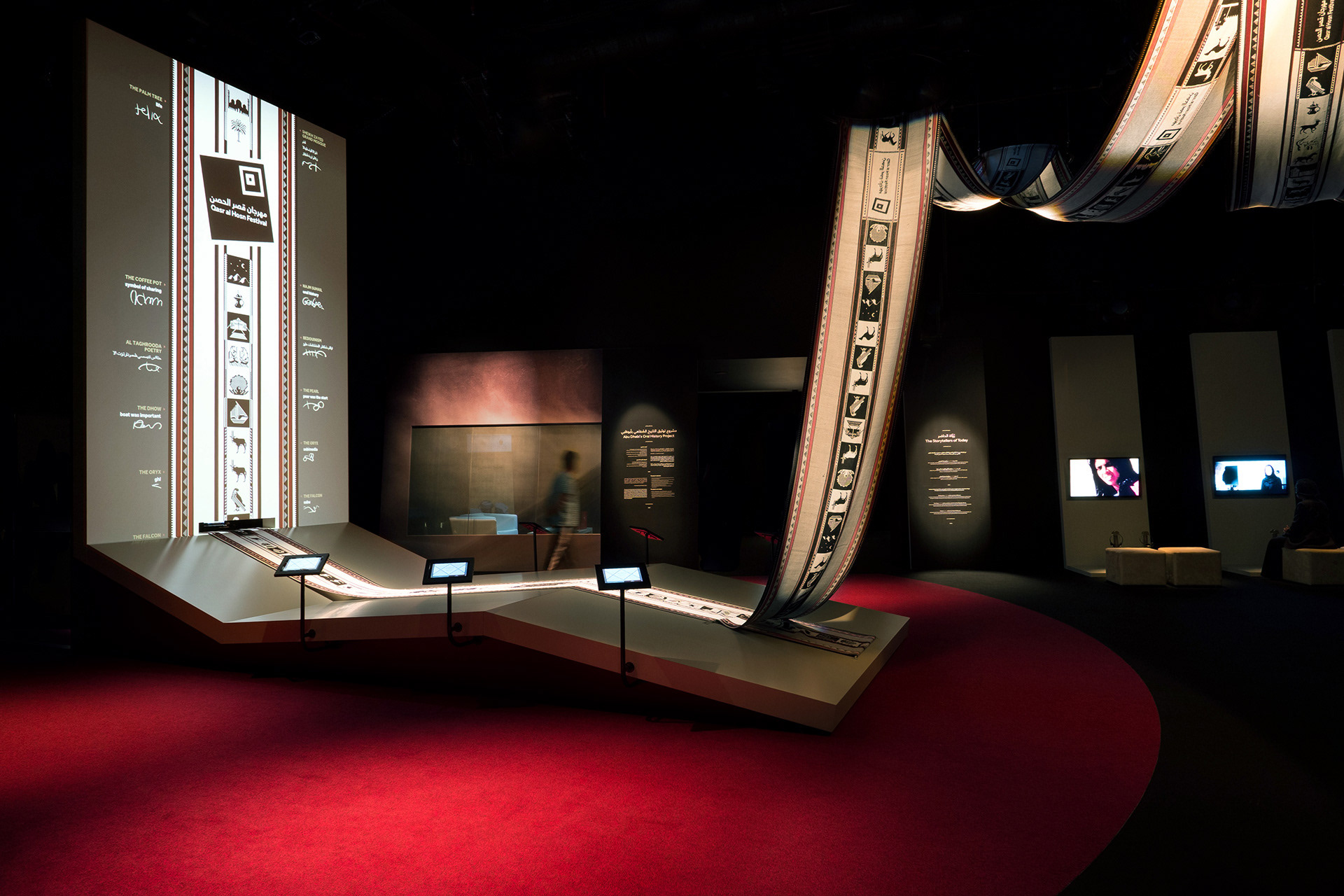 NUMIX 2014  WINNER / CULTURAL PRODUCTION, MUSEUM EXHIBITION 2014
CLIENT
Abu Dhabi Tourism and Culture Authority